*** Griast enk! ***
A sincere WELCOME to our organic farm!
Send us your request …
Arrive, feel at home and enjoy...
Experience a relaxing holiday in our organic farm on the Innichberg. Besides stunning views on the Sextner Dolomiten - Dolomiti di Sesto, it offers you idyllic and joyful moments far away from everyday life. Breathe in the refreshing and pure mountain air and let your sight catch wonderful views of the Dolomites and Mount Baranci.
Our historical and family-run farmhouse has been recently totally renovated. We love to live and run our farm as much as we are delighted to welcome and care for our guests.
Whether you are looking for a family holiday, a romantic stay or a retreat for yourself, this is the right place to be!
There is a lovely playground on the outside as well as a shielded garden with barbecue to spent joyful moments on sunny days and eat tasty grilled food.
That is US, Burgmann family: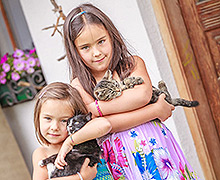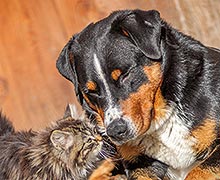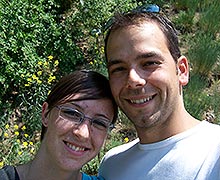 As you have surely noticed, we like using words typical to our German dialect as we are strongly bound to our traditions and customs.
We would like to introduce you to life on our farm and welcome you in our warm "Pustra" way.
Burgmann Family
Living the cycle of seasons.