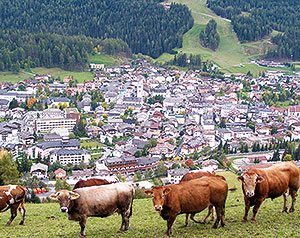 In this region, farming mostly includes dairy farming. Our farm is no exception.
In the year 2000 we decided to engage in ecological farming. This meant that we had to restructure our entire farm in order to be able to do organic dairy farmig following the mother cow principle.
In the year 2006, we finished construction of our new stables. It was important to us to give the cattle the space they need to feel comfortable and to live together as a herd.
Our animals on the Raner farm
Image gallery